Stuck at home? So are we!
Our process is 100% online.
Life on the road has many rewards, and you love being able to pick up and go to a new destination whenever the mood strikes. What you may not love is the high financing rate on your camper. If that's the case, now may be the right time to refinance.
My Financing USA is the best company to help you refinance a camper loan. We match applicants with lenders, which means you can choose the loan that appeals to you. Our lenders offer low rates and favorable terms. You can find a refinance option that lowers your monthly payment or gives you more time to pay back your loan.
How to Refinance a Camper
Refinancing your camper takes just a few easy steps when you work with My Financing USA. Fill out your application first on our DigiCert Norton VeriSign Secured website. Next, an actual person will call to confirm your information and discuss your goals for your refinance. You may want a better interest rate, or you may wish to extend the payback period for your loan. Whatever your needs, we can assist you.
We'll begin looking for lenders whose programs match your desires. Even if you have bad credit, we can find a refinance option that works for you. Once you have secured your loan, you'll sign the closing documents on your phone using DocuSign. In just 48 to 72 hours, you could have your refinance in place.
The Benefits of Refinancing a Camper
You may have many goals in refinancing your camper. The most common aim is to save money on your monthly camper loan payment. If you financed your loan a few years ago, your credit score might have improved since then, and you could find a more favorable loan rate based on your credit history.
Another benefit of refinancing your camper loan is lowering your monthly payment. You may find a lower interest rate than you are paying now, or you might spread your loan amount over a longer term. Either way, you could probably be paying less per month than you do right now.
My Financing USA offers excellent rates and terms for your camper refinance. Other reasons to refinance your camper include:
-Greater flexibility: Lowering your rate can allow you to put the money you had been paying each month toward other expenses.
-More choices: If you financed your camper through your dealership, you might not have received any options for your loan program. Refinancing gives you more control.
-A time frame that works for you: While some people pick refinance options that shorten their term, others want more time to pay their loan off. If that's your goal, you can extend your payoff date by years when you commit to refinancing.
The Best Way to Finance a Camper
We stand out from other financing options because we look out for you when searching for a lender and plan that fulfills your financial needs. First, we check to see if you pre-qualify for any programs our lenders provide. If you do, we can secure your loan without submitting credit inquiries, protecting your credit score. Our process uses as few credit checks as possible to maintain your rating.
My Financing USA also gives you the flexibility you desire in your search for the perfect camper. You can look for the one you want after you've already qualified for a loan that will finance the purchase. This knowledge prevents you from getting tied to the loan program the dealership offers. By taking out a loan from a lender we match you with, you can purchase from a private owner at a campground, too.
Learn More About Our Camper Refinance Loan Programs
My Financing USA is the best place to refinance a camper. You can apply for a camper loan now — it only takes five minutes to fill out our application. Read more about our camper loan refinance offerings and contact us to discuss our services.
We love our customers...
Because customers like you keep referring friends and family, we keep growing!
$10,812,777,883
In Applications
A Company You Can Trust
RV Industry Association Member
We are a contributing and accredited member of the RVIA.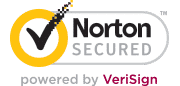 Norton VeriSign Secured
Our online application is secured with the most trusted name in online security.
A+ BBB Rating
We have the highest possible rating from the Better Business Bureau.
Additional Readings:

You bought an RV in the hopes of vacationing on the road and always having a comfy place to stay wherever your trip takes you. To afford the purchase, you might have taken out a loan. Learn about the refinancing process, its benefits and decide if it's right for you.
Read More