We Finance Fun - Now From Home
At My Financing USA, we believe in living your best life. Right now for us that means making the best out of working from home. Here is a creative collage (thanks Amber!) of our team's work-from-home stations. We are making sure we take care of you while also staying safe during the COVID-19 pandemic. Part of being good at what we do and providing our customers with excellent customer service means loving where we work and our daytime family, even when we are social distancing.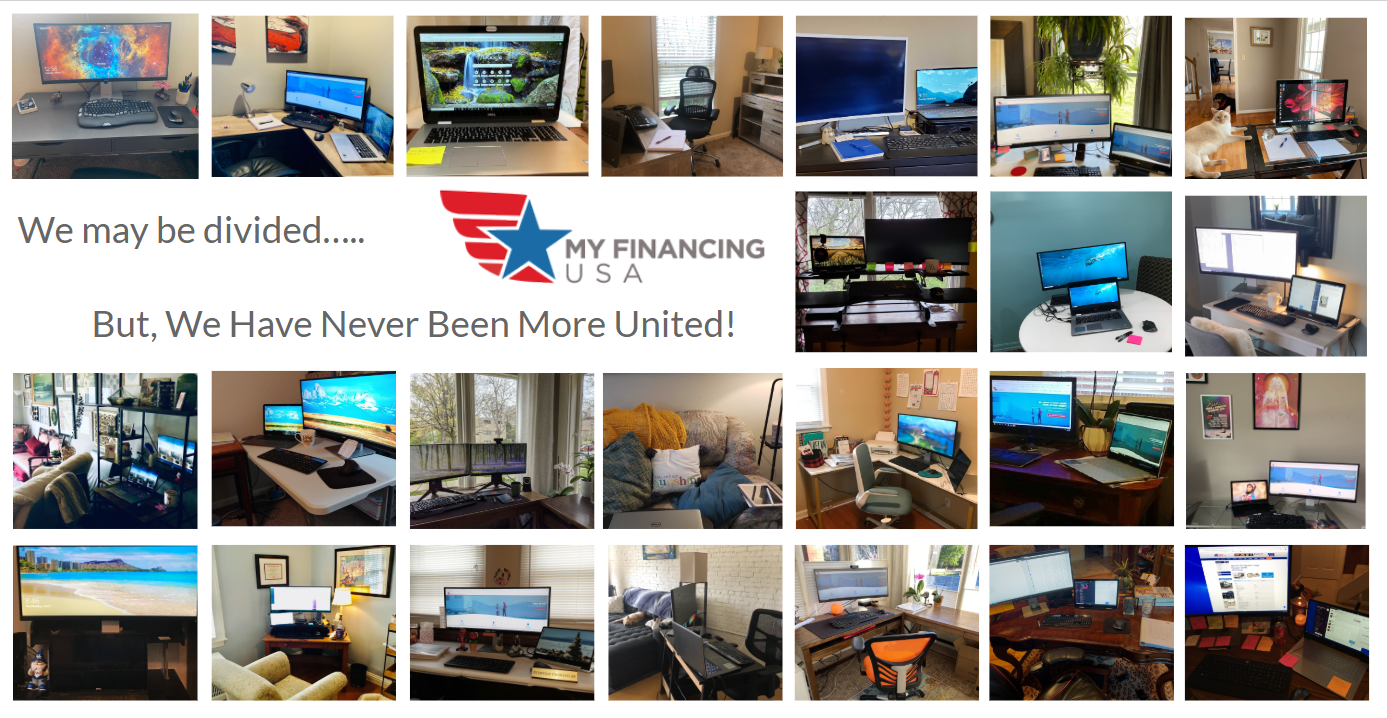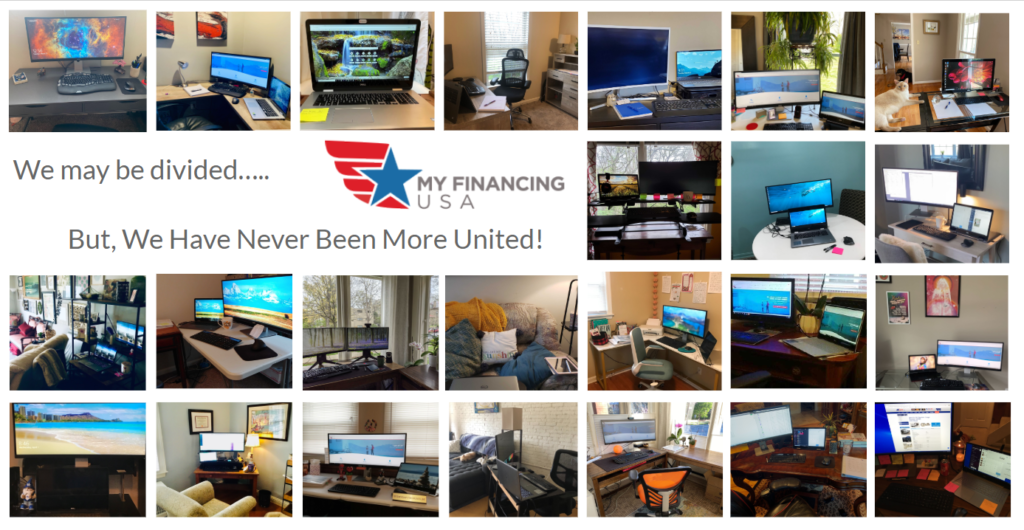 Our Mission
We help people live their best life by giving back to the community and making the adventure of the outdoors with family and friends affordable.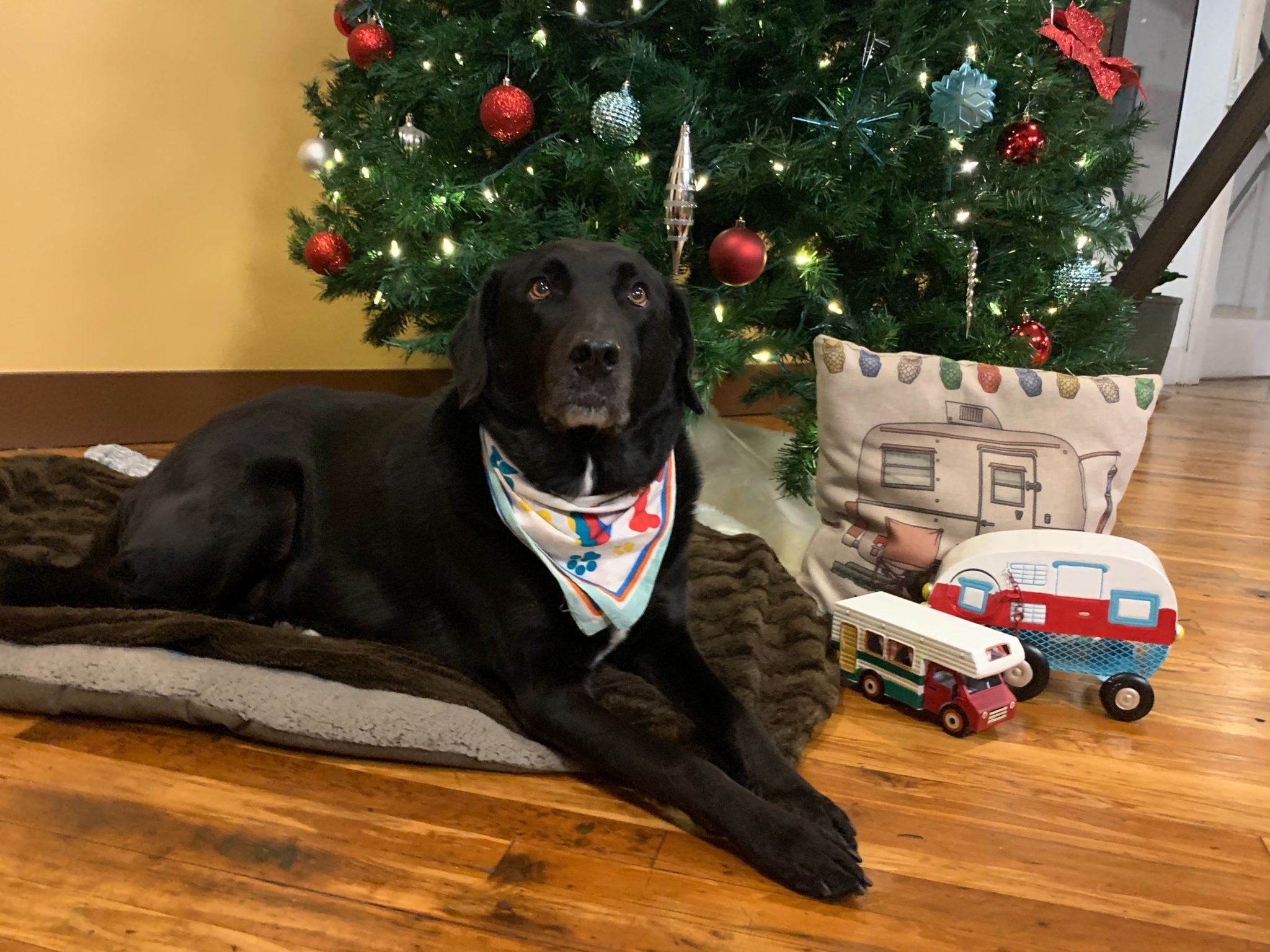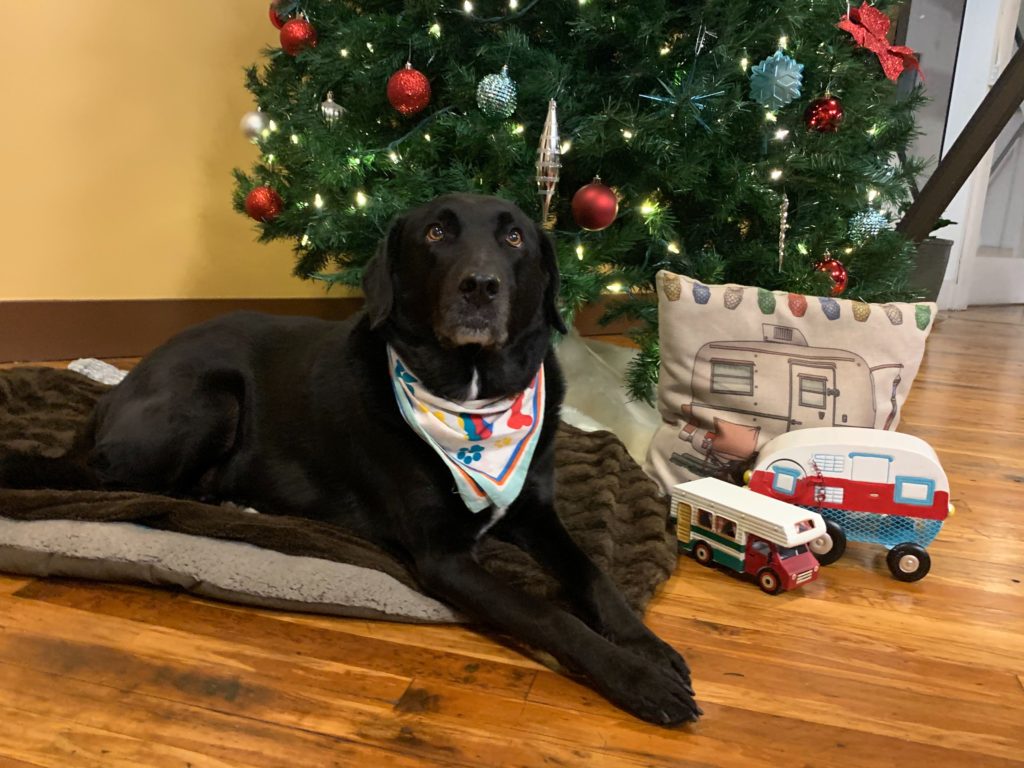 Our Core Values
Everything we do at My Financing USA is guided by our affinity for oxford commas and our 5 core values:

Dedication, Respect, Integrity, Value, and Expertise.

Each year we give awards to #myfyteam members that embody each core value. Here is what those values mean to us:
Dedication
The quality of being dedicated to a task or purpose. Dedication is a core value of My Financing USA because we are dedicated not just to the success of the company, or to our customers, but to each other. We go the extra mile to make things work better and faster, to get things done, and to helping each other achieve success. Someone who embodies the core value of dedication does not give up when challenged and perseveres until the goals of the customer and our team are realized.
Respect
A feeling of deep admiration for someone or something elicited by their abilities, qualities, or achievements. Respect is a core value of My Financing USA because we embrace differing viewpoints and perspectives in order to enhance our own understanding of ourselves and our customers. Someone who embodies the core value of Respect builds relationships with customers and the rest of the team by listening and engaging with unflinching kindness and courtesy, free from preconceived judgement. They inspire those around them with a positive and encouraging attitude.
Integrity
The quality of being honest and having strong moral principles. Integrity is a core value of My Financing USA because we believe being honest with our customers and each other is the only way to build and maintain trust. This also means taking responsibility for one's actions and turning every mistake or failure into an opportunity to be better. Someone who embodies the core value of Integrity places principles above personalities, and is motivated by always doing the right thing.
Value
The regard that something is held to deserve; the importance, worth or usefulness of something. Value is a core value of My Financing USA because we are here with a purpose. The memories our customers share together in the items we help make a reality for them are what drives people to work with us. Our collective success depends on each of us bringing the value of their contributions to our team. Someone who embodies this core value consistently makes their team wonder what they would do without them and can be trusted to provide consistent, high-quality work.
Expertise
Possessing comprehensive and authoritative knowledge and experience. Expertise is a core value of My Financing USA because we believe we never stop learning. Only the wise realize there is always more to learn. We always look for opportunities to grow in our knowledge and abilities. Someone who embodies the core value of Expertise is constantly growing, improving, and driven to be the best.
---
Learn More About Our Team!