Maintaining a good credit score takes hard work and dedication. While everyone can fall behind occasionally, you've made consistent payments on your debts, and lenders consider you a reasonable risk for acquiring more debt. Is it time to make your next big purchase? If you've always dreamed of owning a recreational vehicle (RV), we can put you in the driver's seat.
At My Financing USA, we find RV loans for people with excellent credit. Our process allows you to choose the best option for your unique circumstances. We pre-qualify you and then apply to lenders, so you can shop around to determine the most optimal terms. What's more, our outstanding service representatives can answer any questions you have throughout the process.
We work with customers in the contiguous United States to find the best financing for new and used RVs. Having a good credit score makes the process easier and increases your attractiveness to lenders.
Find the Best RV Loans for People With Good Credit
Our smooth application process begins when you submit your information via our DigiCert Norton VeriSign Secured website. Once we receive it, a team member will reach out to you to confirm the application's details. We'll discuss your goals and expectations to ensure we begin and remain on the same level of understanding throughout the loan process.
Next, we can pre-qualify you for some offers and reduce the number of inquiries on your credit score. Our team only submits you to a limited number of matching lenders at a time. We search for the most optimal opportunity. Because we look specifically for RV loans, we often find rates much lower than you would get if you applied for a personal loan.
Good Credit RV Loans With My Financing USA
The good credit RV financing programs offered by My Financing USA rewards customers who have worked hard to achieve a high credit rating. This good credit RV financing program offers terms up to 20 years with competitive rates and discounted service warranty products.

Get Started Now for a free RV loan quote and see what rate we can offer you.

Save your credit from excessive inquiries by applying with My Financing USA. No more need to apply at multiple dealerships!
The Benefits of Choosing My Financing USA
When you need RV financing, various options are available. You could apply with the dealership, but you a single choice and must accept whatever they offer you. Personal loans from a bank often carry higher interest rates and less favorable terms. With My Financing USA, you can pick from multiple lenders nationwide and find the deal that's right for you. Besides offering the best rates and most flexible terms, we also provide other benefits:
Easy closing: We send you the documents to sign on your phone so that you can fit the closing process into your schedule.
Fast approval: You could get your check and be off to your dealer to pick up your RV within 48 to 72 hours of submitting your application.
Minimal credit reports run: Even someone with stellar credit wants as few inquiries as possible when applying for RV loans. We wait until we've gone through one check to run the next.
Additional support: We have extras available, such as gap waivers and tire and wheel plans.
Apply for Financing Through My Financing USA
You deserve to enjoy your dream of RV ownership. Take just five minutes today to complete our application online. If you need more information, you can contact our team to ask questions about our financing process.
We love our customers...
Because customers like you keep referring friends and family, we keep growing!
$10,812,777,883
In Applications
A Company You Can Trust
RV Industry Association Member
We are a contributing and accredited member of the RVIA.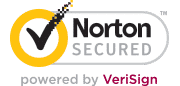 Norton VeriSign Secured
Our online application is secured with the most trusted name in online security.
A+ BBB Rating
We have the highest possible rating from the Better Business Bureau.
30 Day Rate Guarantee
When it comes to RV Loans, we make it simple. Lock in your rate today for 30 days!
Additional Readings:

When you're looking for the perfect recreational vehicle (RV) or boat, you have probably come across the need to pass a credit check. For information about the difference between a hard and soft credit check, read our comprehensive guide.
Read More