Stuck at home? So are we!
Our process is 100% online.
Are you ready to get out and explore the world? Buying a new recreational vehicle (RV) offers a fantastic way to experience travel, allowing you to pack up and go whenever the mood strikes you. Perhaps you've even found an RV or a few options you like. What's the next step to make your dream happen? My Financing USA can help with getting financed for an RV.
We conduct a nationwide search for the best online RV financing offers. Our services can help you lock in your approvals in just a few hours. You can do it all online, moving you a step closer to your goal of owning a new RV. Imagine taking your family for trips or spending a few days by yourself fishing and enjoying the great outdoors. By sorting through financing options for RVs, we do the hard part for you. Then you get to have fun.
We offer our services to the contiguous United States. Our simple, secure application process takes just a few minutes to complete. Get started today so you can get on the road.
Let Us Find the Best RV Loan Financing Options for You
We know you have choices for where to finance an RV. Why should you use us for your RV loan? We offer many advantages, including:

Low rates: We search to find you the best terms based on your financial health and needs.
Credit protection: We use pre-qualification to limit the number of inquiries, and we only match you with one lender at a time to protect your credit score.
Easy approval: We secure quick turnarounds, so you could get your financing approved and all the papers signed within 48 hours.

If you've faced credit problems in the past, we still want to work with you. Our team can find financing for a new RV purchase for people with good or bad credit. We also offer credit consultation services through a partner who can assist you with credit restoration.

We also offer a personal touch. Everyone who completes our online application receives a consultation with a real person who can walk you through the financing process and answer your questions. We offer extended service contracts that help you avoid paying for a significant one-time expense. What's more, we also have tire and wheel plans available, including a concierge service that pays for towing and a hotel while you wait for your RV to get fixed.
Submit Your Application to Finance an RV
Our customers love the convenience of applying for new RV financing online. You can fill out the application using your smartphone and even sign the closing documents via DocuSign. We get your check in your hands quickly, allowing you to finance your RV and start planning your adventures. Submit your RV financing application today.
Get in Touch to Apply for a Loan to Finance Your RV Purchase Today
Contact us to learn more about getting financing for a new RV. We can find the best deals from the right vendor companies. Our team is happy to answer your questions and tell you more about My Financing USA.
We love our customers...
Because customers like you keep referring friends and family, we keep growing!
$10,812,777,883
In Applications
A Company You Can Trust
RV Industry Association Member
We are a contributing and accredited member of the RVIA.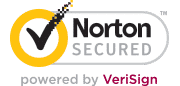 Norton VeriSign Secured
Our online application is secured with the most trusted name in online security.
A+ BBB Rating
We have the highest possible rating from the Better Business Bureau.
Additional Readings:

Find out how long it will take to get a loan approved, if it is hard to get financed for an RV and whether there is anything you can do to simplify the process. Depending on your situation, it is easy to finance a new or used RV.
Read More