Stuck at home? So are we!
Our process is 100% online.
Exploring the country in a motorhome allows you to see things you might miss when you use other travel modes. When you go places in a motorhome, you can make unexpected stops to visit attractions that catch your eye on your way to your final destination. Plus, motorhomes allow you to spend fun quality time with your family or friends. Investing in these recreational vehicles (RVs) offers a unique opportunity to bond and enjoy new experiences.
If you want to finance a motorhome online, My Financing USA can help. We've assisted many customers just like you in finding the best loan options. Our services help customers achieve their dream of motorhome ownership by connecting them with a program that meets all their financing needs.
We offer an online application process that takes just a few minutes to complete, available for anyone in the 48 contiguous United States. When you use our services, you can feel confident you'll receive the best service and loan offers available. Get on the road to motorhome ownership today.
How to Finance Your Motorhome Loan
Our simple financing process can get you behind the wheel quickly. You can get started by filling out our online application. Next, schedule a free phone call with one of our loan officers to go over your application's details, ensuring we understand your expectations. The loan officer can discuss your goals, giving us more insight into finding the right loan for you.

At My Financing USA, we keep the lines of communication open throughout the entire financing process. Our representatives search for the right loan and present the options we discover, including the terms and rates of the loan. If your application gets rejected, we can submit it to other lenders.

We only submit your information to one company at a time to limit the total number of inquiries under your name, which protects your credit score. If you need to raise your credit score, we can help with that, too. Our team offers a credit repair program that can improve your rating. Once you complete it, we can resume applying to lenders who match your goals.
Why Choose Us for New Motorhome Financing?
As one of the top motorhome finance companies, working with us has many benefits. We can assist people with good, bad and average credit scores, providing the flexibility you desire. Other advantages to working with My Financing USA include:
Easy closing: You can sign all the closing documents on your phone.
Fast turnaround: Your lender of choice may send your check for your motorhome in as little as 48 to 72 hours.
Pre-qualification: We pre-qualify you before submitting your information to a single lender at a time.
Contact Us to Learn More About Our Motorhome Financing
Lining up the right finance option for your new or used motorhome can be easy. My Financing USA takes the guesswork out of finding the best lender for you. Apply online in just five minutes or get in touch with us to learn more about our RV and motorhome financing services.
We love our customers...
Because customers like you keep referring friends and family, we keep growing!
$10,812,777,883
In Applications
A Company You Can Trust
RV Industry Association Member
We are a contributing and accredited member of the RVIA.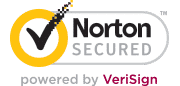 Norton VeriSign Secured
Our online application is secured with the most trusted name in online security.
A+ BBB Rating
We have the highest possible rating from the Better Business Bureau.
Additional Readings:

Roadside assistance for your motorhome is incredibly useful if you encounter an unexpected emergency. Whether you have run out of gas while traveling or you need an auto mechanic to make a speedy replacement. Learn more about roadside assistance for motorhomes!
Read More