Stuck at home? So are we!
Our process is 100% online.
How to Refinance a Boat Loan
You might get a sense of deja vu when you refinance a boat loan, as the process of refinancing is very similar to the process of getting a loan the first time around. Here's what you do:
Find out how much you owe on your current loan: You'll use the proceeds from the new loan to pay off the existing loan, so you need to know how much you still owe. You can usually find this information on your loan statement. Your lenders can also provide you with a pay-off amount, which is the principal plus interest you'd need to pay the loan in full.
Talk to your current lender about refinancing options: Your current lender might offer the option of refinancing. The terms you get from your existing lender might not be the best, so it's still a good idea to shop around. It's also possible that your current lender doesn't allow borrowers to refinance their loans.
Talk to other lenders about refinancing: Get as many quotes as you can from lenders so you're most likely to get the best boat refinance possible. My Financing USA searches boat lenders across the country and can help you find the lender that works best with your situation.
Apply for a loan: You'll need to gather up some documents, such as proof of income, your current loan information and your credit details before applying. You might also need to have information about other loans, such as personal loans and your mortgage, as a lender will want to know what your total debt to income ratio is. You can find My Financing USA's refinance loan application at www.myfinancingusa.com/apply.
Use the principal of the new loan to pay off the current loan: Once the refinance goes through, you'll use the new loan to pay off the principal and interest remaining on the existing loan. This process might be automatic. At My Financing USA, we work directly with your lender to complete this for you.
Update the Title: The final step to refinancing your boat loan is to change its title. In most cases, the lender will take care of this process by releasing the old lien against the title and adding the new one. If the new lender doesn't update the title or you're unsure about its status, you can contact your state's motor vehicle or fish & wildlife department to check. They can also help you change the title if you confirm it hasn't switched over yet. My Financing USA works directly with your local or state title offices to complete the title change for you.
Start making payments on the new loan: Your lender will let you know when your first loan payment is due. From then on, make payments as agreed until the loan is paid in full or you decide to refinance again.
Why Would You Refinance a Boat?
Nothing stays the same in life, and for the most part, that's a good thing. People in the 21st century aren't wearing the same clothing styles they wore in the 1970s or 1980s. People aren't using the same smartphones or mobile devices that they were using 10 years ago.

You're likely in a different financial situation now than you were when you purchased your boat, so why would you want to confine yourself to a loan that worked 10 years ago but might not be the best boat loan option for you today? Depending on the circumstances, refinancing your boat loan may allow you to get a better deal overall. If any of the following are true for you, refinancing might be the way to go:

-Your income has improved.
-Your credit score has improved.
-Interest rates have dropped.
-You have other high-interest debt that you want to pay off.
-You want to change your monthly payment.

Find or Refinance Your Boat Loan With My Financing USA
Getting a loan can help you buy the boat of your dreams while refinancing an existing boat loan can make your dream purchase a little more affordable. My Financing USA can help you get a boat loan whether you have bad credit or good credit. Apply online today to get fast and easy approval on a boat loan. If you're interested in refinancing a boat loan, contact us today to learn more about how we can help you.
We love our customers...
Because customers like you keep referring friends and family, we keep growing!
$10,812,777,883
In Applications
A Company You Can Trust
RV Industry Association Member
We are a contributing and accredited member of the RVIA.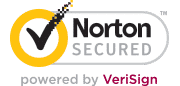 Norton VeriSign Secured
Our online application is secured with the most trusted name in online security.
A+ BBB Rating
We have the highest possible rating from the Better Business Bureau.
Additional Readings:

If you are a first-time boat buyer, you likely will need to get financing for your new or used boat. This guide covers how to secure financing for a boat, regardless of your credit situation or the boat you choose to purchase.
Read More