Stuck at home? So are we!
Our process is 100% online.
Become the life of the party when you entertain on your gorgeous new boat, hosting family and friends for vacations or fun long weekends. You can even invite business associates aboard to conduct negotiations or bring your employees along to boost morale. Getting a yacht fulfills a lifelong dream for some, while others may have just started thinking about the purchase.
You may wonder about the best way to get a loan to purchase the boat. Whether you buy a new or used yacht, your best bet for financing remains the same. My Financing USA can connect you to the right lender for your financial goals.
We source financing for our clients by reaching out to lenders and finding the best rates and terms for the loan. You enjoy greater flexibility, allowing you to determine which offer works best with your financial situation. We offer services in the 48 contiguous states, and we have a fast application process. You could get your yacht within days when you use our services.
Find the Best Yacht Financing Options
We believe you deserve a choice in your financing. When you take out a loan through a dealership, you have limited options. They pick what they offer you, and they already know you want to buy from them. We give you more control.

Pre-qualification is optional, but it helps you set a budget for your purchase. You can buy from any place you prefer, including a dealer or an owner at a private marina. Whatever you choose, you can feel confident knowing you found the best rates and terms. can spend. You also enjoy the flexibility of buying from a dealer or a private owner.
Financing a New or Used Yacht Is Easy With My Financing USA
Our customers appreciate the convenience of working with us. We do every part of the process online. You can complete your application at home and even sign the closing documents on your phone using DocuSign. Our team prioritizes every customer with fast response times of 48 to 72 hours after your initial inquiry.
We Can Match You With Yacht Financing Companies
We work with people who have good and bad credit. Our approach minimizes the number of inquiries we make to protect your credit score, too. Our team can help you identify why you receive rejections and implement our credit repair program for those with poor credit.
People enjoy working with us. We make the process move quickly and get you the answers and financing you seek. You can read over our strong reviews and see for yourself why people do business with us again and again. Other benefits of using our services include:
We have an A+ rating from the Better Business Bureau.
We use a DigiCert Norton VeriSign Secured website to keep your information secure.
We have an actual person contact you early on to discuss your goals.
Fill Out an Online Application for Financing a New or Used Yacht
We want to help you as quickly as possible. Fill out an online application today — it only takes five minutes to apply. Contact us if you have any questions.
We love our customers...
Because customers like you keep referring friends and family, we keep growing!
$10,812,777,883
In Applications
A Company You Can Trust
RV Industry Association Member
We are a contributing and accredited member of the RVIA.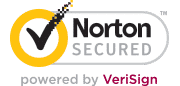 Norton VeriSign Secured
Our online application is secured with the most trusted name in online security.
A+ BBB Rating
We have the highest possible rating from the Better Business Bureau.
Additional Readings:

Whether you're taking a scenic solo trip, treating the family to a lakeside vacation or relaxing on a romantic getaway, here are the best games to play on a boat and the most popular boating activities to make your next boating adventure unforgettable. With our inspiration, you'll never be bored at sea!
Read More