Our process is 100% online.
Having bad credit may make you think twice about pursuing recreational vehicle (RV) ownership. You see your chances of getting a loan as low or feel reluctant to start the process, only to receive a rejection. Some people with poor credit even resist applying because of more internalized feelings. In reality, a poor credit score means you went through a difficult period and may have fallen behind financially. It happens to all of us, especially in a time of soaring student loans.
Becoming a more reasonable risk by proving that you can make regular payments on time is crucial to improving your credit score and financial health. What's more, you can have a low credit score and still receive financing from an RV loan company. Getting an RV loan with bad credit may seem like an impossible dream. Still, we have helped plenty of people just like you secure financing despite their low credit scores. My Financing USA works with lenders to provide RV loans for people with bad credit.
Our application process takes only a few minutes to complete. We provide our services anywhere in the contiguous United States. In many cases, we can get you behind the wheel of your new or used RV before you know it.
How to Get an RV Loan with Bad Credit
If you have bad credit, there are a few key steps you can take to increase your chances of getting an RV loan:
Calculate a realistic payment budget. Lenders determine whether to approve you for a loan when you have bad credit based on whether you'll be able to repay the loan. Look for a payment plan that won't stretch your budget, and make sure to factor in the other costs of RV ownership into your budget.
Save for a down payment. Usually, bad credit RV lenders will require a 10%-20% down payment. You are more likely to get approved if you put down a bigger down payment, so make sure to save up enough for a good down payment.
The best way to get an RV loan with bad credit is to work with My Financing USA. Here's how.
How My Financing USA Can Help You Get an RV Loan with Bad Credit
Our loan process is simple. You fill out the application, and we get in touch with you. One of our team members calls you to discuss the information you submitted. We ask about your goals and expectations. Transparent communication allows us to stay on the same page throughout the process.

Next, we search for the right loan for you. Our team presents you with your choices, noting the terms and seeking the loan that offers you the most flexibility. If we receive a rejection, we can begin the process again.

To protect your credit from additional dings created by submitting multiple inquiries at once, we space them out and limit how many lenders we communicate with at a time. We circle back to you to discuss why rejections may happen and develop an action plan. My Financing USA offers a credit repair program that may prove helpful. We can return to the application after you complete the program.
RV Financing For Past Credit Issues
Whether you have great credit or bad credit , we give your RV financing application a fair shake. We'll do everything we can to find an RV loan program for you or our services are totally free.

Get Started Now for a free RV loan quote and see what rate we can offer you.

Save your credit from excessive inquiries by applying with My Financing USA. No more need to apply at multiple dealerships!
Why Choose My Financing USA?
When you select My Financing USA, you can find the best new and used RV loans for a bad credit score. You enjoy greater flexibility than financing through a dealer because we can find multiple options and allow you to select the one that benefits you the most. Going the personal loan route can also result in higher rates. With My Financing USA, you get the best options, as well as:
Minimize inquiries on your credit.
Enjoy no hidden fees from our vendors.
Complete the secure process using our DigiCert Norton VeriSign Secured website.
Apply for Bad Credit RV Loans Online
We make RV loans to people with a low credit score, and we want to help you out, too. In just five minutes, you can fill out an application for our RV loan services. Contact us with questions about our financing options.
We love our customers...
Because customers like you keep referring friends and family, we keep growing!
Over $12 Billion
In Applications
A Company You Can Trust
RV Industry Association Member
We are a contributing and accredited member of the RVIA.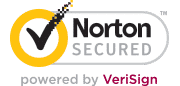 Norton VeriSign Secured
Our online application is secured with the most trusted name in online security.
A+ Better Buisness Bureau Rating
We have the highest possible rating from the Better Business Bureau.
RV Dealer Association Associate Member
We are a contributing and accredited member of the RVDA.
30 Day Rate Guarantee
When it comes to RV Loans, we make it simple. Lock in your rate today for 30 days!
Additional Readings:

When you're looking for the perfect recreational vehicle (RV) or boat, you have probably come across the need to pass a credit check. For information about the difference between a hard and soft credit check, read our comprehensive guide.
Read More