What Are The Different Credit Score Ranges In The RV And Boat World?
A credit score ranges from 300 being the lowest to 850 being the highest. Individuals with low credit scores within the range of 3-569. have a lower chance of getting an RV or boat loan approved as they pose a potential risk for defaulting payments. An individual with a high credit score, however, is more appealing to lenders because they are perceived to be lower risk. Most RV and boat lenders look for borrowers with higher credit scores as these assets are considered luxury items. However, My Financing USA searches for loan programs for most credit types.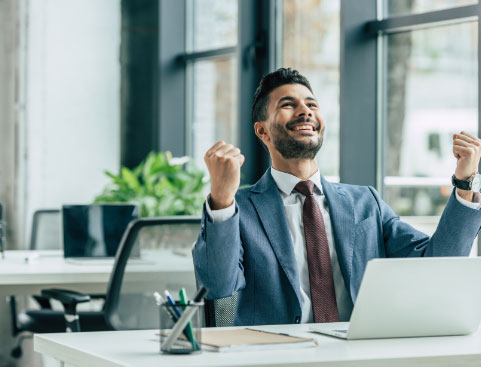 Credit Score Range
If you need to finance an RV or boat, you will need to submit a credit application allowing the company to review your credit history. Your credit history is the most important deciding factor to qualify for such loans, however, every lender has their own set of credit range as to what qualifies for a good credit score. For My Financing USA, the current range is 570 and up.
Different lenders will normally have different credit ranges. Below is a definition of what credit score tiers look like in general:
300 - 569: Deep subprime (bad credit)
570 - 649: Subprime (below average credit)
650 – 749: Prime (average-good credit)
750 – 850: Super prime (excellent credit)
With that understanding, you will find that every individual is unique with their financial history. Most RV and boat dealers will avoid doing business with individuals who have a deep subprime or subprime history. Some, like My Financing USA however, expand their target audience by working with individuals who had credit challenges in the past.
Subprime RV and Boat Loans
Companies who offer subprime credit loans can help finance RV and boats to individuals who have below-average credit scores. Regardless of what your credit range is, My Financing USA matches you with the best RV and Boat loan rates and terms available.
Subprime Advantages -
Approval of credit scores as low as 570
Available financing options even with a past bankruptcy
Stretched out loan terms up to 15 years
Subprime Disadvantages -
Restrictions on the type or age of boats you can secure
Higher-interest rates
Capped loan amounts
Prime RV and Boat Loans
Most companies generally look for individuals who qualify within this credit score range. They will attract RV and boat buyers with better interest rates and terms as compared to those in the lower range of the credit score range.
Advantages -
Efficient approval on RV and boat loans
Lower down payment
Lower insurance rate
Better interest rates and terms
Better negotiating power
Longer loan terms
Ultimately, building your credit score takes time. Moving your credit score from subprime to prime has its advantageous and will benefit you in the long run. You will be able to purchase an RV or boat rather than renting one. You will have a better selection of RV and boats as well as spend less money due to lower interest rates.
If you are looking to reap the benefits in the high credit score range, you must ensure that you have no bad credit history such as overdue bills and unpaid debts. Whether you are looking to buy an RV or a boat, My Financing USA matches you with the best RV and Boat loan rates and terms available.